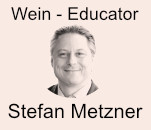 Tasted as an open tasting on 4.07.2021 in Munich with a Gabriel glass – Gold Edition
Optics: pale lemon yellow
Aroma profile: medium+ intensity
Primary aromas: nutmeg, yellow stone fruit, apricots, nectarines, yellow pears, subtle floral aromas
Palate:
Acidity: medium – ; integrated
Body: medium
Sweetness: dry
Alcohol: 13%
Wood influence: clear fruit and ripe aromas without wood influence
Balance: good
Length: medium
Intensity: medium –
Complexity: medium –
Typicity: good
Potential: suitable for immediate enjoyment
General impression: This very accessible youthful, well-balanced dry white wine is intended for immediate drinking. It presents a clear, fruity aroma, and medium, harmonious finish.
.
Tasting Notes by Patrick (May 2021)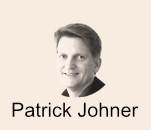 Nose: Fresh scent of stewed apples, some mirabelle plum.
Palate: Powerful on the palate, yet playful and elegant. Pleasant acidity and nice drinking flow.
Ideal food companion for light summer cuisine.
Specials: Please note that this wine contains more carbonic acid compared to other wines.WINE ANALYSIS Shelf life: 3-5 years ( with this primary fruit )
10-20 years ( with its own special ripeness aroma)
Alcohol: 13
Acidity: 6,1 g/l
Residual sugar: 4,0 g/l
Extract: 19,7 g/l
WINEMAKERS NOTES
Rivaner grows in our cooler sites to capture the wonderful fruit flavours. The soil type is loess and loamy loess. The vineyards are intensively tended by hand. Manual foliage work such as defoliation and a reduction in yield in mid-summer by cutting excess grapes to the ground (green harvest), form the basis for this high quality.
The 2020 vintage was again an early vintage. A very early flowering had led to a very early harvest. The Rivaner was harvested at a relatively highly ripe time.
WINE ANALYSIS Shelf life: 3-5 years ( with this primary fruit )
10-20 years ( with its own special ripeness aroma)
Alcohol: 13
Acidity: 6,1 g/l
Residual sugar: 4,0 g/l
Extract: 19,7 g/l