TASTING NOTE by::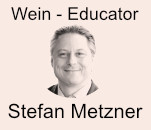 Professional tasting note by
Stefan
tasted as an open tasting on 27.03.2020 in Munich with a Gabriel glass
Optics: medium ruby red
Aroma Profile: very intense & complex
Primary aromas: earth and raspberry, some strawberry jam, red cherries, pepper, damson roast
Secondary aromas: toast, roasted aromas, vanilla, cedar wood, caramel
Tertiary aromas: forest floor and mushrooms, foliage, coffee beans.
Palate:
Acidity: m+ very lively, almost still nervous acidity.
Body: very full with extract sweetness
Sweetness: dry
Alcohol: 14 % – very well integrated
Wood // yeast influence: intense wood influence; very clear smoke, toast and caramel flavours, vanilla and soft wood tannin clear rounding influence on the tannin structure
Tannin: very dense woven,  velvety tannin structure with noticeable, sweet wood tannin and no astringency
Balance: very good balance between full body, lively acidity and dense tannin
Length: long, finish dominated by secondary aromas
Intensity: high intensity on the nose and retronasal.
Complexity: complex structure and very complex aromatics.
Typicity: an exceptional Pinot Noir with typical velvety, flattering tannins and classic red forest fruit aromas and intense wood ageing aromas.
Potential: This wine is still too young. It will develop towards drinking maturity over the next 6 to 9 years, rounding off the lively acidity and integrating the still very intense wood aromas into the wine, and then last for another 15 years.
Overall impression:a typical, high-class Pinot Noir that is still far too young, with excellent structure and very high ageing potential.
.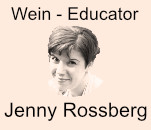 Professional tasting note from 
Jenny
:
tasted 02.04.2020
Glass choice: Gabriel Glass Gold Edition
Optics: Clear, medium ruby red
Odour: Clean with medium (+) intensity.
Dark, toasty aroma expression: Primary, secondary and few tertiary aromas of:
Toast, vanilla, chocolate, black plum, nut butter, clove, tobacco, tar, dried cranberry, earth, farmhouse, cherry brandy.
Stage of development: shows some development
Taste:
Sweetness: Dry
Acidity: Mature medium (+) acidity
Tannin: soft medium tannin, very well integrated wood
nice saltiness
Alcohol: medium (+) alcohol – very well integrated
Body: dense but at the same time lively medium body
Intensity: medium (+) flavour intensity
Intensity: medium (+) flavour intensity
Flavour expression: chocolate, mushrooms, black pepper, cedar wood, smoke, black cherry, marzipan, dried blackberry, eucalyptus
No bitterness
Finish: long
Overall impression:
Outstanding quality: great Pinot cinema! Elegant, powerful wine with great length.
Potential: Can be drunk now, but still has clear potential to mature for at least 10-12 years.
Recommended food: Rack of lamb with herb crust, black olives & garlic
Recommended drinking temperature: 15-17°C
.
Extremely intense dark aroma. Clear classification and marked by the volcanic soil. In addition black cherries and forest floor underlaid with vanilla from the barrique.
Great fullness and density on the palate, medium acidity. The tannin is extremely fine and round. On the palate also red fruit aromas in the direction of cranberry.
Very long finish.
WINEMAKERS  NOTES
The grapes for this wine come from our oldest vineyards from the top site Oberrotweiler Eichberg on volcanic soil and from our best Pinot Noir site in Bischoffinger Steinbuck. The 2016 vintage had an increased yield and had to be heavily thinned out. The weather conditions in autumn were rather unproblematic for this wine. We did not have to save the grapes from too high must weights and could wait a little until the optimal aromatic ripeness. The sorting effort during the harvest was pleasant and limited to sorting out shrivelled and punctured berries.
The maceration lasted four weeks, after which the wine rested in new barrique barrels for 12 months. The best barrels were then used for this wine.
WINE ANALYSIS
Fermentation: 4 weeks 100% maceration
Ageing: 100% in new barriques, 225l, 12 months
Shelf life: at least 15 years
Alcohol: 14 % vol.
Acidity: 5,1g/l
Residual sugar: 2,1 g/l
Sugar-free extract: 26,3 g/l